Cash out betting has becoming one of the most popular form of betting, but it took some bookies a while to catch on. With a few options now available, we've picked out what we feel are the best cash out betting sites available.
Now although we think these are the best cash out betting sites, as with most things in life its all down to your personal preference. Because each site has their own benefits, some may appeal to you more than others.
For a full list of current Cash Out Betting Sites Visit our Cash Out Sites Page
As well as being the first site to spot the potential of cashing out in-play, we've just discovered another game changer. We recently learned of the ability to bet using your phone credit, which is where your deposits are added to your phone bill.
Best Cash Out Betting Sites
Betfair – Bet £10 Get £30
Paddy Power – £20 Bet Bonus
Bet365 – £200 Welcome Bonus
William Hill – £5 Weekly Free Bet
Ladbrokes – £50 Bet Bonus
Our Preferred Cash Out Bookies
Betfair
Betfair are considered the king of cash out betting, having been one of the first betting sites to offer it. So as such the range of markets offered is simply mouth-watering, you'll be hard pressed to find better.
There too many benefits to using the Betfair cash out option to list here, but almost every sport is available. As they have had longer to perfect it, they are our pick of the best cash out betting sites available.
Colossus Bets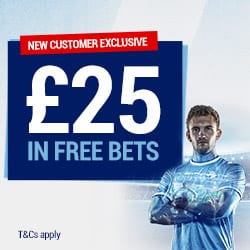 One of the youngest betting sites we feature, Colossus Bets wasted no time in making their cash out option available. It's a pretty impressive option, the likes of which turned cashing out on it's head.
Although we don't feature them in the best cash out bookies, Colossus Bets are still a preferred site of ours. Offering fractional cash out on football and NFL bets, which has the added option of keeping the bet alive whilst claiming a profit.
It's the fun that their bets offer that keep us coming back, plus the chance to win up to £10m from just £1
Fractional Cash Out – How Does it Work?
Your accumulator can be cashed out by a percentage value, which you can set yourself. This means if your accumulator hangs in the balance, you can cash in a portion of your bet. This allows you to leave a percentage of the bet open, covering your initial outlay if the rest of the bet loses. This also allows you to continue to profit should things turn around.
If its excitement you're after from your betting, then this is definitely one of the most exhilarating and best cash out betting sites you'll experience.
Bet365
Quite surprisingly Bet365 were late in adding cash out to their sports betting site, but they have certainly wasted no time in catching up.
At the moment there are just a small number of cash out options at Bet365, but more markets are being added. As the UK's biggest and favourite bookie it won't be long before they surpass Betfair for cash out.