Sky Sports News and other media outlets were buzzing this morning, as they scrambled to find out what was happening at the Etihad. Man City had managed to sneak John Stones in to their European Squad unnoticed, well until UEFA announced it that is.
But now Everton have a whopping £50m in the bank, following a transfer saga that was as painful as passing kidney stones. Where exactly will the new manager and owner decide to spend the cash?
Everton Transfer Targets
As expected there have been rumours flying all day long, following the Toffees injection of cash. There may yet be more to come if they can also offload want a way striker Lukaku.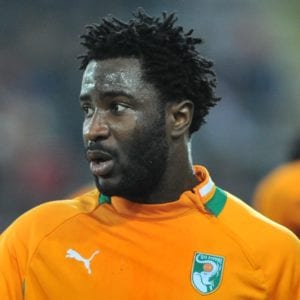 As the Stones transfer was pushed through in secret, Everton were able to line up reinforcements without most media outlets picking up on it. One player expected to make the move to Merseyside is Yannik Bolasie, despite turning down a previous bid Crystal Palace finally are 5/2 finally to cave.
A central defender is obviously on the agenda to fill the Stones void, it appears Koeman has identified Lamine Kone as the ideal replacement. The Sunderland man is 6/4 to move to Goodison, with the move expected to take place sooner rather than later.
If Lukaku does get his wish and is given the boot, Everton could be knocking on City's door to enquire about Wilfried Bony. Despite the striker being surplus to requirements, the City board may be prepared to play hard ball as retribution for being forced to pay top dollar for Stones.
All of this frantic negotiating has meant a shop change in betting odds for team and player transfers, as punter try to second guess potential recruiters and suiters.
In an interview earlier Alex Donohue of Ladbrokes said: "The Stones cash will be burning a hole in the new owner's pocket and the betting suggests at least two new faces will be brought to Goodison as a result."
Ladbrokes Latest Transfer Betting
Club after the summer transfer window
Romelu Lukaku: Everton 5/6 – Chelsea 5/6 – Arsenal 12/1 – Atletico Madrid 12/1
Yannick Bolasie: Everton 5/2 – Tottenham 8/1 – Liverpool 12/1 – West Ham 12/1
Lamine Kone: Everton 6/4 – West Ham 8/1 – Leicester 10/1 – Arsenal 10/1
Wilfried Bony: Everton 7/4 – West Ham 7/2 – Swansea 6/1 – Chelsea 8/1 – Arsenal 10/1