Ad Disclaimer
Ad Disclaimer!
COBS is an affiliation website. We help you find gambling sites where you can play with real money.
Many or all of the products and brands featured here are from our partners who compensate us. This may influence how the product or brand appears on a page. However, this does not influence our evaluations. Our opinions are our own.
The information on this page, including operator and game details, is updated regularly but subject to change.
The NFL is a billion dollar business in America, but in recent years it has seen a phenomenal boom in the UK and Europe. Not only has this led to a number of regular season games being held in London, it has also opened up a new wave of NFL betting odds and dedicated American football betting pages at online bookmakers.
In previous years this was betting on NFL games was limited and often it was only pushed for the big finale. Super Bowl betting was the generally the only market most UK and European bettors were interested in, this was in large due to a lack of understanding of both the sport and the American football betting markets.
As the NFL fan base has grown, so too has our understanding of American football odds and betting lines. But not everyone has the same level of knowledge and expertise as us, so with that in mind we've put together this NFL betting guide to help fill any gaps, starting with which online bookmakers you should consider using.
Best Online NFL Betting Sites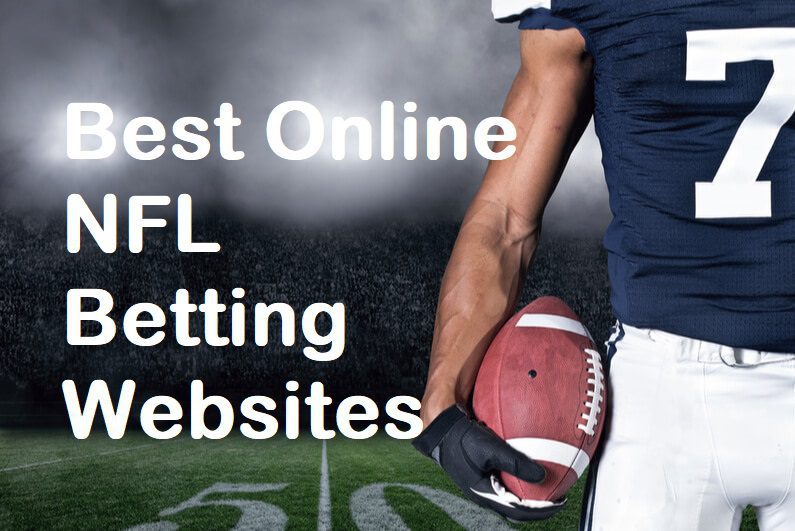 On our list below, each sportsbook we mention meets criteria we use for rating and more, which is the main reason they make our short list for the best betting sites for online American Football bets. These bookmakers tend to offer some great NFL odds, betting lines, bonuses and even proposition bets. So you can be assured of excellent options and value for money if you opt for one of these.
We're sure you are wondering how we've come to select these NFL bookmakers, well once we've covered the basics of American Football betting we delve in to what criteria we use in our selections; which should always be consideration for you when choosing a new sportsbook.
Guide to American Football Betting
As we mentioned earlier, the biggest hurdle to overcome when placing NFL bets is understanding the markets available to you.
You may already be an experienced gambler and a fan of the NFL, but that doesn't necessarily mean you can dive straight in; as it's not quite the same as horse racing betting or Soccer betting.
The main aspects of American Football betting you need to understand are NFL betting lines. As the terminology and options may be different from what you are used to. These also go hand in hand with NFL betting spreads and NFL betting picks.
NFL Betting Lines Explained
There are so many NFL betting options to choose from. You can just look at taking the side, money lines or total, or you can look at player props and much more exotic types of bets.
What do NFL betting odds look like?
We mentioned the main betting lines above but they may look a little different to what you are used to seeing at online bookmakers
The side refers to the point spread. While the odds can fluctuate, most sides are -110, meaning you have to bet £110 to win £100.
Patriots -7 -110
Giants +7 -100
In that example, the Patriots are a 7 point favourite and must win by more than 7 to win the bet. If the game ends with a 7 point Cowboys win, the bet is a push and you get your money back.
The moneyline removes the point spread, so gamblers are opting to take a team to win; you may know this as an outright.
Packers -200
Bears +180
In this example, a bettor must lay £200 to win £100 on the Packers. A £100 bet on the Bears would win £180, but Chicago has to win straight up.
NFL Point Spread Betting
Spread betting is one of the most popular NFL betting lines, in fact it's often referred to as the line amongst bettors of all experience. But what is the point spread?
People who are new to NFL betting lines are under the assumption that NFL betting spreads are set by online bookmakers as prediction of the margin of victory. It's actually simply a number that sportsbooks use as a guide for customers who want to choose either the underdog or the favourite.
For example, a negative value (-11.5) next to a team means that the American Football betting site have favoured that team by that many points. So you must deduct 11.5 points from their score to determine if they won the game or not.
Whereas a positive value next to a team (+11.5) means they are seen the underdog, so they start the game with an 11.5 point lead. To put that in simple terms for NFL betting, the favourite must win by 12 points or more in order to cover the NFL spread, but the lesser valued team is able to lose by 11 points and still cover the spread.
In some cases you may see a moneyline value alongside the spread, which is a percentage you need to pay to place the bet. In America this is known as the vig or juice, which you may recognise from various Hollywood gangster movies.
As you get closer to the game, it's not unusual to see the NFL betting lines move. So the favourite could easily move from -8 to -11, this is similar to shortening odds in Horse Racing when a Horse gets backed in. This happens because punters are gaining more confidence in a team winning so the majority of NFL bets are placed on that team.
The upside of shortening odds lies in the opposition, as much as one team loses value the other will gain value and become more attractive; especially if you goal is to make a profit.
NFL Moneyline Betting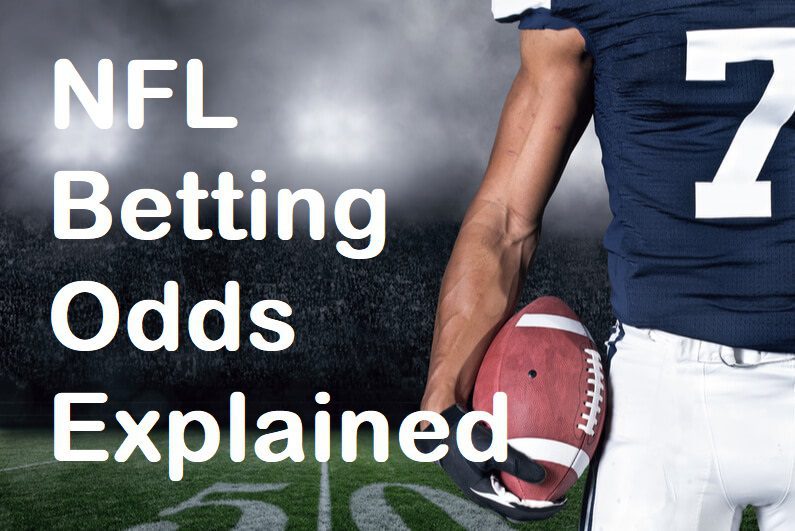 Moneyline are NFL odds that a lot of American Football betting enthusiasts look for and are gaining popularity with newer gamblers; due to punters realising the value of this NFL bet.
Just like with most online betting events, the moneyline in an outright bet, meaning all your team has to do is win; it will also be the first of the NFL betting lines you see when you visit the American Football tab at your chosen sportsbook.
You will notice that there are no spread points associated to this type of bet, as the margin of a win or loss do not play a factor in the NFL moneyline bet. Also, unlike Soccer the is very little chance of a draw, some gamblers use the NFL to take advantage of arbitrage bets.
Depending on which region you are in when looking for your NFL or Super Bowl odds, they will differ in appearance. For American gamblers the odds will appear as high positive or negative numbers (the juice). For example, the Kansas City Chiefs might be -400 favourites while the Minnesota Vikings would be a +300 underdog. The example of an NFL moneyline bet we provided will explain how these numbers affect you bets.
As for UK gamblers, you will see these as fractional or decimal odds. So for example, KC would be 4/9 and MIN would be 8/5, meaning a £10 bet on KC would return £14 (including your initial stake) and the same bet on MIN would return £26.
A lot of the time a moneyline bet can offer excellent value, especially for evenly matched opponents. Due to the nature of the game, where the lead can often sway from one team to another, this makes NFL betting odds a great choice for cash out betting. Also, as there is rarely ever a tie and given the number of games being played, the NFL is a newly emerging market for Lucky 31 betting.
NFL Totals Betting
When the spread is tight between two NFL teams, most gamblers tend to then take a look at the totals market instead.
NFL totals are basically an over/under bet based on the total number of point scored by both teams. The totals are set by the American Football betting sites, with a several options of point totals; each total will have different NFL betting odds applied based on their likelihood.
All you have to do is decide whether you think there will be more or less points scored in a given NFL game. So for instance, if you bet the 37.5 UNDER, you are hoping for a defensive battle and predicting the offenses to struggle with both teams scoring a total of less than 37.5 points. Whereas if you bet the 37.5 OVER, you are hoping this will be an open high-scoring NFL game and more than 37.5 points are scored. Points are always set in 0.5 increments so as to avoid a deadlocked bet.
Online NFL Futures Betting
Futures Betting really is as simple as it sounds, you are placing NFL bets on future events; the most popular futures being Super Bowl betting odds. This is where most people place a Super Bowl bet either pre-season or early in regular season on who they think win.
You can place this type of bet at any point but as the event draws closer and the options reduce, you will often find the odds reduce.
Futures bets can be extremely fun to root for throughout the season and we recommend making one at the beginning of the season to enjoy the experience.
NFL Super Bowl Betting Odds
The Super Bowl is the pinnacle of the NFL season and it often see a huge boost in betting activity. Although it's only two teams competing on the day, there are still some very interesting Super Bowl betting odds.
As you would expect, online BFL betting sites generally offer plenty of promotions for Super Bowl betting, so the bookmakers we feature will always have something in store for their customers. Make sure to shop around to all different sites to find the best deals for the bets you're looking to make.
NFL Proposition Bets
NFL prop bets refer to wagers placed outside of the usual who will win or by how many points. They tend to focus on events or markets within the game itself.
You can get NFL betting odds on things like throwing yards, passing touchdowns, rushing touchdowns and receiving touchdowns for a single player. You can even bet how many field goals will be made in the game or other wild props.
Super Bowl Prop bets tend to go a little further than the regular season and playoff market. You bet on bizarre outcomes like the colour of the Gatorade used to drench the winning coach. In one Super bowl you could even take a punt on what colour Katy Perry's hair will.
As well as spicing up your American Football betting options, prop bets can also increase the fun of a game as you are now invested in the outcome of each play and down.
How We Select NFL Bookmakers
When looking for your online bookmaker for NFL bets, the categories below simply matter the most when betting online for NFL games; as it's not always about the best new customer betting offers.
NFL Betting Lines, Odds, and Options
Deposit and withdrawal options
Trustworthiness
Customer service
Currencies and languages
It goes without saying that the main component when rating an online sportsbook are the betting odds, and options available. These aspects of are covered further on in our guide as we felt they needed special attention, but how do we decide the other aspects of the online sportsbook are up to scratch?
Deposits and Withdrawals
When looking to place NFL or Super Bowl Bets online, there is one essential thing you need… cash! You can't place a bet if you don't have any funds in your wallet, so having a variety of fast payment providers is essential; especially for in-play betting.
Speed is also of the essence when you've landed those big NFL bets and want to access your winnings, which is why some of our chosen sites offer fast withdrawals.
The bookmakers we feature here and throughout our site only work with secure and trusted payment methods, whether that be direct banking like Visa and MasterCard or eWallet's such as PayPal and smart wallets like Google Pay; some even offer payments that let you bet using phone bill.
Regardless of which payment or withdrawal method you select, you can rest assured that the sportsbooks we've selected have you covered.
Trustworthiness
It's not just banking options that you need to trust, you should be able to feel the American football betting site has your back.
Fortunately for you, long gone are the days of a backstreet bookie doing a runner with your cash and no recourse of action. In recent years government oversight of online NLF betting, especially in America, has led to an increase in trust with bookmakers having to pass and uphold stringent requirements; in order to obtain the required licences to operate.
Wherever you may be based, you will find there is a regulatory body that betting sites need to be registered with. Before you open you sign up and claim your new account bonus, make sure they are licenced to operate in your country or state.
Part of being licenced is the requirement to deal with complaints in a fair and reasonable manner. So if you do run in to any issues, simply contact the site and air your grievance. In the rare event they are unable to resolve your issue then you have the back up of being able to register your complaint with the applicable licencing agency.
Customer Service
This is somewhat of a precursor to the complaints we mention above, but generally for smaller issues you may run in to.
Whatever the issue that you may be experiencing when placing NFL picks, your first port of call should always be their customer services. Having top notch customer service with representatives that are helpful and knowledgeable is a must. As such, the recommended sites have all been rated well by customers around the world.
One of our biggest online NFL betting tips for selecting a new sportsbook is to contact their customer services with a few queries and see how quickly they respond.