Ad Disclaimer
Ad Disclaimer!
COBS is an affiliation website. We help you find gambling sites where you can play with real money.
Many or all of the products and brands featured here are from our partners who compensate us. This may influence how the product or brand appears on a page. However, this does not influence our evaluations. Our opinions are our own.
The information on this page, including operator and game details, is updated regularly but subject to change.
For some people, nothing will beat the feeling or tradition of placing a High St bet. But thanks to the Coral bet tracker you can still make bets in person and still get all the benefits of online betting; including cash out betting. But what exactly is it and how can Coral bet checker improve you gambling experience?
What is Coral Track My Bet?
As a leading online and High St bookmaker in the UK, Coral are at the forefront of improving gambling for their customers. So it came as no surprise when they launched the Coral track my bet option.
Bet checker from Coral is a handy little tool that allows users to monitor a bet that was placed in a shop using their website or app. Customers can now view their betting slip on their mobile and also have the ability to close the bet early using Coral cash out betting. The status of multiple can be checked as well as being able to view your betting history.
It also has a feature that allows customers to track their bets in a particular Coral shop, so they can see how they are doing in that specific location. The Coral shop bet tracker can be set up easily and is customizable, so users can make it work in a way that best suits them.
Below we go in to more detail of how bettors can utilise Coral bet tracker to take their betting to the next level, by staying organized and making better decisions.
Why Track Your Shop Bet With Coral?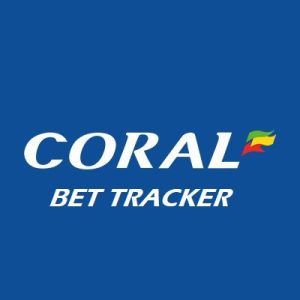 Coral track your bet gives you the best of both worlds. We can still go for our Saturday morning stroll to the shops and pop in to the bookies to place an accumulator, such as a Lucky 31 or Win-Draw-Win bet. But now it's possible to check the progress of those bets anytime and anywhere with Coral bet checker.
There is also the ability to see what the current value of your bet is, with the possibility of closing it early if it's in a winning position with time left on the clock or legs yet to run. But that's not all you can do.
It can be used to keep track of all you shop bets, online bets and free bets won on the Coral grabber in one place, view bet slips online, check the status of your open bets, track betting history, and check the results of closed bets.
Coral bet tracker can also help bettors stay organized, analyse their performance, and make better decisions; all of which we will detail as we go. So this betting tool is perfect for anyone who wants to take their betting to the next level and improve their performance.
The Importance of Tracking Bets with Coral
Whether you are a casual gambler or consider yourself to be more of a seasoned professional, tracking your bets is an essential, especially if you want to build a gambling strategy.
Bet tracking with Coral gives you the ability to have a clear understanding of your betting history, how well you have performed, including wins and losses.
By analysing your betting performance, you can identify any positive or negative patterns in your betting behaviour; making adjustments accordingly. It also helps you to manage your gambling budget more efficiently, including avoiding missing cash out opportunities for bets in an early winning position.
Coral Bet Tracker Features and Benefits
Coral Track my Bet has several features that allow their customers to improve their betting performance.
Coral Shop Bet Tracker

This feature allows users to check the current status of any open bets. To do this, all you have to do is go to the Coral bet tracker section and input the betting shop bet receipt number at the bottom of your slip. Above is an example of a betting station receipt, below is an example of an over the counter betting slip receipt.
You can also check the status of online bets by visiting the "My Bets" section on their site or app. Whichever way you check your bet, you will be able to see it's status, including whether there is a cash out amount available so you don't miss out on any winnings.

Coral Track Your Bets
Admittedly this sounds like we are repeating ourselves from the above, but there is a difference. Providing you have used the Coral shop bet tracker, it gives you a clear overview of your full betting history, both in person and online. You can instantly see the total number of bets placed, the total amount wagered, and the total amount won or lost.
Providing you are logged in to your account, you will be able to filter bets by shop, so you can see how you are doing in that specific location.
Customizable Notifications and Preferences
When used in connection with the Coral Connect Card and App, users can customize their preferences. You can choose whether you want to receive alerts when bets are settled, or when any other event occurs. The Connect card also allows you to make deposits online without providing bank details, or collect any online winnings in your local betting shop in cash.
How to Set up a Coral account
If you have always bet on the High St but want to take full advantage of the Coral shop bet tracker, you will need to open an account at Coral. Setting it up is easy and here's how you can do it.
Visit the Coral website and click on the "Join Here" button.
You'll be prompted to fill in a registration form with your personal details and set up a secure password.
Once you've completed the registration form, you'll need to verify your account. This is typically done through email or text message.
After your account is verified, you can log in to your Coral account and start tracking your bets.
You can also then customize your preferences and notifications to receive alerts.
As an added extra for opening an online account you will be offered a welcome bonus, which is usually a deposit boost. Before jumping in and accepting the extra cash you may want to take a minute to think about it.
Welcome bonuses usually come with very strict terms and conditions, including wagering requirements, so you may need to make further deposits before you can withdraw any cash. If this doesn't bother you, then go ahead and take the bonus.
You also get the benefit of regular promos and bonuses you can't get in the betting shop, such as Coral Acca Club.
If you have an account at Paddy Power or William Hill and don't fancy opening one with coral, you can also track your bets with William Hill Bet Slip Tracker and PP Onside.
Tips for Tracking Bets with Coral
Tracking bets, whether it be online or in person, is an essential practice for any gambler who want to improve their betting. So here are some tips to help you track your Coral bets effectively
Keep a detailed record of your bets – This includes the date, the type of bet, the amount wagered, and the outcome of the bet.
Use a tracking tool or spreadsheet – A spreadsheet or a betting tracking tool can help you organize your bets and make it easier to analyse your performance.
Update your records regularly – Make sure to update your records as soon as a bet is settled, so you always have an accurate picture of your betting history.
Use filters and sorting options – Use filters and sorting options to sort your bets by different criteria, such as the type of bet, the outcome, or the date.
Analyze your betting history – Take the time to analyze your betting history, looking for patterns in your behavior, and make adjustments to your strategies accordingly.
Set a budget – It's crucial to set a budget and keep track of your expenses, so you don't overspend and stay in control of your finances and gambling habits.
Don't chase losses – It's easy to get caught up in trying to make up for losses, but it's important to avoid chasing losses and stick to your budget and strategy.
Be patient – Don't rush to place bets, take the time to research and analyze the odds, so you can make better decisions.
By following these simple tips, you'll be able to keep track Coral bets effectively, hopefully helping you to make better decisions when placing future bets. This can lead to an improvement in overall betting performance and potentially increase chances of winning.
How to Analyze Your Betting History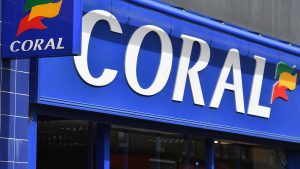 You will have no doubt noticed we've mention analyzing your betting history at several points, and wondered what on earth we were talking about. Analysing is an important step in managing your bets and improving your betting performance. So here are a few tips on how to do it, using the Coral bet tracker service can help you quickly analyze your betting history.
Use a betting tracking tool or spreadsheet – We mentioned this above but it is essential! This will help you organize your bets and make it easier to analyze your performance.
Look for patterns in your behaviour – This could include patterns in the types of bets you place, the outcomes of your bets, or the timing of your bets.
Identify your strengths and weaknesses – By analyze your betting history you can identify your strengths and weaknesses, and make adjustments to your strategies accordingly. You may prefer to place one type of bet, but your skill are actually more profitable in another market.
Calculate your win-loss ratio – Calculate the ratio of your wins to your losses to get an idea of your overall performance.
Look for trends – Look for trends in your betting history, such as a consistent losing streak, or a winning streak, and adjust your strategies accordingly.
Use the data to make informed decisions – Use the insights you've gained from analyzing your betting history to make informed decisions when placing bets in the future.
By analyzing your betting history, you can gain valuable insights into your performance and make adjustments to your strategies as needed. In some cases it can also open your eyes to how much you actually spend on gambling, so you can either take a break or reduce the member of bets you place.
Responsible Gambling with Coral Bet Tracker
Gambling responsibly means to make sure you are gambling in a way that is safe, controlled, and does not negatively impact you or those around you. It involves strictly adhering to guidelines and limits you set yourself which can include:
Setting a budget – Determine how much you can afford and are willing to spend on gambling and stick to it.
Setting time limits – Set limits on the amount of time you spend gambling, so it doesn't interfere with other responsibilities.
Be aware of the risks – Understand the risks associated with gambling and be aware of the signs of problem gambling.
Don't chase losses – Avoid trying to make up for losses by continuing to gamble.
Take regular breaks – Take regular breaks to assess your behavior and evaluate if you're still in control.
Seek help if needed – If you feel that you have a gambling problem, seek help from a professional or a support group, such as begambleaware.org
By following these simple guidelines, you can gamble responsibly and avoid negative consequences associated with problem gambling. Remember, gambling should always be fun and never a problem.
Summary of Coral Bet Checker
In conclusion, Coral bet tracker is a powerful tool to have in your betting arsenal. It can help you stay organized and make better decisions when placing bets with Coral. With a wide range of features like the ability to check your bet status, track your betting history, view bet slips online, and check the results of your bets, it's an all-in-one solution that can help you take your betting to the next level.
It's easy to set up and customize, so you can adapt it to suit your needs. And by following the tips and best practices we've outlined, you'll be able to get the most out of Coral bet tracker.
So, if you're serious about getting control over your betting, don't wait any longer. Head to the Coral website and sign up for your own account. Give it a try and you'll soon see for yourself how it can help you improve your betting performance.