Ad Disclaimer
Ad Disclaimer!
COBS is an affiliation website. We help you find gambling sites where you can play with real money.
Many or all of the products and brands featured here are from our partners who compensate us. This may influence how the product or brand appears on a page. However, this does not influence our evaluations. Our opinions are our own.
The information on this page, including operator and game details, is updated regularly but subject to change.
We all know that bookmakers are quick to take your cash when you want to make bet online. But when it comes to fast withdrawal betting sites, just how swiftly can you get your money? As well as betting markets, competitive odds and new customer offers, betting sites with Fast withdrawal options should also be a big consideration when selecting a new bookmaker.
There is no bigger frustration than landing a big win at Cheltenham Festival or being in profit after a good month of cash out betting and having to wait for your money. With Instant withdrawal bookmakers, getting access to your funds is now quicker than ever, with several payment methods available for use.
Best Betting Sites with Fast Withdrawal
Before we delve in to the intricacies of making a fast withdrawal, we'll get our top picks for bookmakers you should consider using for quick payouts out of the way.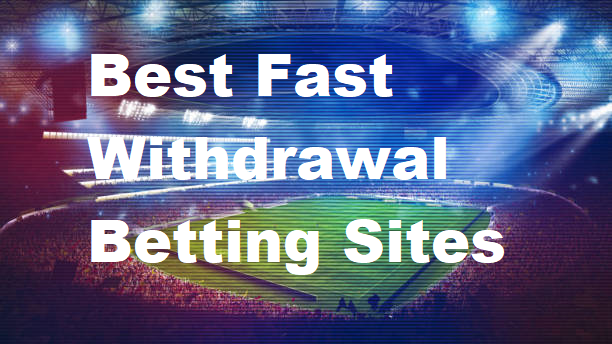 Not only are these bookmakers the best for getting your winnings to you in the least amount of time possible, they also happen to be some of the biggest hitters in the UK. With excellent customer ratings based ease of use, odds, bonuses and overall user experience.
You may want to check out the William Hill Plus Card or Coral Connect Card though, as that gives instant access to cash at any of their High St locations.
Why Can Payouts Take So Long
There are a few reasons why payments can be delayed with online bookmakers, the main one being your payment method, so you may want to re-evaluate that if you're experiencing delays.
Being a new customer is another reason you may have to wait a little longer. This is due to know your customer regulations brought in by the UK Gambling Commission.
Either when you sign up to or when you request a withdrawal from a new bookie, you will need to provide specific documents to prove your identity; before they can make any payments.
Thankfully this will be a one-time delay, so if you sign up to any bookmakers we recommend, you will only have this delay once.
Sadly some slow payments are down to the actual betting site, with some of the smaller or less reputable bookies having poor customer service or slow internal processes; in some cases payments can be deliberately delayed for cash flow reasons.
This is why were confident in our list of best betting sites with fast withdrawal, you shouldn't experience any of those issues.
How to Find a Instant Withdrawal Betting Sites
When it comes to selecting your quick pay betting site, there are a few things you will need to take in to consideration.
Welcome Bonuses
A juicy welcome bonus can be very appealing, but it will come with certain caveats that can influence how quickly you get paid. The biggest impact will come from wagering requirements, this is where you have to bet through a multiplied amount of the bonus cash you received. So if you claimed a £5 free bet with a 10x multiplier, you would need to gamble another £50 before you can make a fast withdrawal.
Welcome bonuses are also usually tied to a specific payment method, usually debit cards or direct bank transfers. Fast withdrawal payment methods are usually excluded from these offers, so our advice would be to opt out; rather than being tied in.
Payment Provider
The main component of quick payments lie in the banking option you choose to use to access your cash. There seems to be an ever increasing amount of payment options available at online bookmakers, which can be a little daunting.
Some are new and just finding their feet when it comes to building trust, whereas other popular options like Google Pay betting and betting using phone bill don't allow withdrawals. So we've put together a breakdown of payment types and providers and how they stack up for fast withdrawals.
Fast Payout Banking Options
Unfortunately, the time a transaction takes is just a small part of the equation, the rest lies in understanding the options available and how they work; this will give you an indication of exactly how quick or slow they are.
Below are some examples of the average time frames you can expect from the main instant withdrawal options. We then go a little deeper in to each one with regards to how they operate and what you can expect.

E-Wallet
It may not come as a shock to find out that E-Wallets are the quickest payout options available. They are more of an intermediary between the betting sites and your financial provider, meaning they can process payments quicker.
But not all E-Wallets are accepted at every betting site, each one also comes with its own pros and cons; so which ones are most common with bookmakers?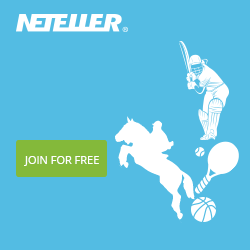 It's no surprise that PayPal betting withdrawals top the list, being the most recognisable and truly global brand available; but does that make them the fastest?
In all honesty they are no faster or slower than other popular e-wallets, such as Neteller or Muchbetter. It tends to be the fact they are a more recognisable brand that attracts gamblers to use their services.
With most e-wallets the withdrawals tend to be instant from the wallet to your bank, the reason processing times state 6-24 hours is to allow the betting site time to process the payment; but generally it is a lot quick than that.
When you make the request can also impact the speed of your withdrawal, a late evening or weekend request may not appear in your wallet until the following day.
The only exception for fast payment in the e-wallet sector are Instadebit, as they can take 3-5 working days to process the withdrawal.
Processing Fees
When selecting the provider you want to use for your fast withdrawal at betting sites, processing fees are definitely worth considering.
When transferring your winnings from the betting site to your bank via PayPal, no fees should be applied. Whereas some casinos apply a transaction fee for using other e-wallets or those providers take a fee for moving it to your bank.
Despite being the biggest brand out there, PayPal isn't accepted at all bookmakers. Neteller is actually the most widely accepted digital wallet. Even with some very small fees for certain transactions we still feel it would be worthwhile to open a Neteller account.
There are obviously more wallets available, but some are country specific like Interac and Siru, while others are just deposit only options like Apple Pay Betting.
Debit Card Payouts
There's probably not much to say about this this withdrawal method that you don't already know, as we use debit cards for everyday transactions. But can it be used at betting sites with fast withdrawal?
We all have bank accounts and debit cards, which is a big tick in the pros column, but that's not the only thing to consider when opting to use them at betting sites.
There are also no transaction fees when using debit cards to make instant withdrawals at betting sites. However, the time it takes to get that cash may not be as quick as you would like or think.
The bank you use can have an impact on processing times, these can be anything from 24hrs up to 7 business days. Like we mentioned earlier, the day and time you make the withdrawal request can also have an impact. So this may not be the best option for you.
Bank Transfer
Just like with debit cards, this is a widely accepted option with online bookmakers, just not so much with customers.
Despite everyone having a bank account and betting sites usually needing bank details to verify your identity, most gamblers choose not to use it for quick access to their cash. This is due to the time taken to make a withdrawal, as despite the advances made in online banking, these payments take the longest at an average of 3-7 days.
But bank transfers shouldn't be ruled out, especially if you're not in too much of a rush for your winnings. The money is moved directly from the betting site to your bank, so there is no intermediary involved. This reduces any risk and provides peace of mind for some players who prioritise security for online transactions; though most payment methods are extremely secure.
Cryptocurrency Withdrawals
It surprises many online betting fans when they hear that bitcoin betting sites are now available. Despite the boom in digital currencies, betting sites have been slow in accepting payments via Bitcoin etc. This could in some part be due to the volatility when it comes to their value.
Although digital currencies have been adopted in the gambling realm, there are still only a handful of bookmakers who accept direct crypto payments; usually through BitPay. But there is another way you can use the likes of Bitcoin and Etherium to fund your betting and make a fast withdrawal at a betting site.
If your preferred betting site doesn't accept these currencies, then there is a work around; that is completely legal. Neteller have been quick to spot their potential and are now trading in the more high profile crypto's.
So by transferring your digital cash to them, you can then use it to make a deposit. Any winnings can then be cashed out to Neteller and converted back in to bitcoin. This is the quickest way to make a withdrawal using crypto currencies, in most cases the payment being instant.
How to Make a Fast Withdrawal at Bookmakers
So let's say you've had a big win or have accumulated a decent profit, just how do you quickly get that cash?
Make the Instant Payout Request
When you find yourself in profit, especially if it's a decent amount, you will want to request a withdrawal. That way you are less tempted to keep gambling and possibly lose it all, which can have an impact on your mood or mental health.
To do this simply visit the cashier section of the betting site to view the withdrawal options available. Select the one with the fastest payout time with which you have an account.
You will then be asked to select an amount to withdraw, once that has been done you will need to confirm or verify the payment account details.
Withdrawal Processing by the Bookmaker
So you've submitted the withdrawal request at the bookie, unfortunately what happens next is all up to the site.
If you have selected one of our best betting sites with fast withdrawal, you'll be pleased to know that your money will be on its way a lot quicker than if you selected a lesser known or smaller site. As they have the resources available to handle payments quickly.
Player Verification
Sadly this is another step that is out of our control, in many ways it's also out of the hands of the betting site.
Compliance procedures mean that all customers have to be verified, so if this is your first fast payout request and you didn't complete this step upon registration; there will be certain documents that you need to provide.
These documents are legally required for UK betting sites in order to adhere to the conditions of their licence; other countries are also following the example set by the Gambling Commission. This helps to reduce criminals using gambling sites, so if you haven't already done so, contact your bookie to complete this process ASAP; that way there won't be any delay in payment
Transaction Processing
You do have some control over this element, as it all depends on the withdrawal method you choose. For a betting site fast withdrawal we would recommend using an e-wallet like Neteller, so you can have access to your money within just a couple of ours; if not straight away.
But remember, you can always opt to leave your money in the e-wallet to spend and make purchases online.
Summary of Fast Withdrawal Betting Sites
We know we have thrown a lot of information at you, so there is a lot to digest.
The basics of selecting a fast withdrawal betting site are simple. Firstly you will want to choose one of the reputable bookies listed that has your preferred payment option. Secondly, make sure you are using a provider that can get the payment made quickly, such as Neteller or an e-wallet
The benefit of using a reputable betting site and payment option like those suggested, lies in their size. They will be quick but also have the ability to deal with any rare issues that may arise in a timely manner.
We hope you have found this guide useful and feel free to have a look around our site, you never know what other info you may find. Happy Gambling!